---
To provide products that contribute to society through our constant efforts in pursuit of technological improvements with emphasis on craftsmanship
Customer first Quality first Simplicity and fortitude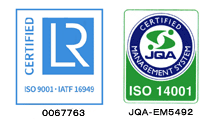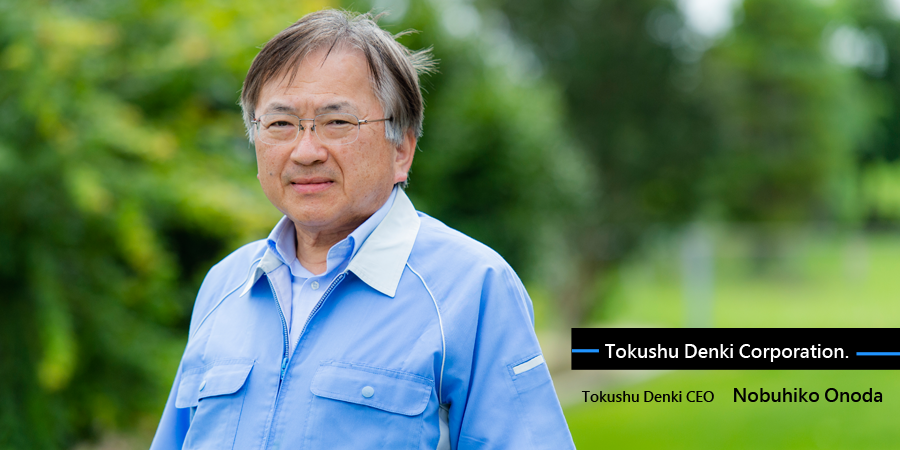 Features of products and technologies
Utilizing CAD/CAM technology, Tokushu Denki carries out consistently, from design to manufacturing, high-reliability products, such as car electronics centering on electronic controllers for construction machinery.

Tokushu Denki is certified to ISO/IATF 16949 and ISO14001. The quality of products produced making full use of excellent production equipment such as electronic component surface mounters corresponding to minute size parts, 3D-AOI, and in-house inspection equipment is highly rated by the customers in or out of Japan.
In recent years, we also design and manufacture construction machine related products aiming at autonomous driving such as telematics and IMU.
Work on coexistence of "manufacturing" in Japan and overseas
In order to maintain and enhance international competitiveness, we believe it is important to maintain design development and manufacturing sites in Japan. In 2003, we established local subsidiaries in China (Shanghai) and the United States (Illinois) and are working to expand our business through global orders with the headquarters and the Chinese plant as manufacturing bases. We will continue to actively promote human resource development, create an environment in which each employee can work, and unite the company and employees to increase customer trust and satisfaction.

Sincerely yours
Tokushu Denki CEO
Nobuhiko Onoda
Company Name
Tokushu Denki Corporation
Established
October 22, 1963
Office
1600-10 Sagisakanaka Iwata-City, Shizuoka Pref. Japan
Zip Code:438-0004
PHONE:+81-538-38-2211 (Main)
FAX:+81-538-38-2711
Capital
100 (mil. JPY)
President
Nobuhiko Onoda
Business Description

Development and Manufacturing of various electronics.


Electronic controller for construction machinery
Electronic devices for motor vehicle
Electronic controller for automobile

Production other electronic equipments.

Main Clients
Caterpillar Japan LLC
SUBARU Corporation
Mitsubishi Heavy Industries Thermal Systems, Ltd.
Nippon Seiki Co., Ltd.
Employees
106
Correspondent Financial Institution
Hamamatsu Iwata Shinkin Bank
Mitsubishi UFJ Bank
Shoko Chukin.
Shizuoka Bank
| | |
| --- | --- |
| 1963 | Established at Hachiman-Cho Hamamatsu City |
| 1980 | Incorporated as Tokushu Denki Corporation with 10 million JPY capital |
| 1985 | Head office relocated to Sagisaka Industrial Park in Iwata City |
| 1989 | Excellent company of the year awarded by Small and Medium Sized Enterprise Agency |
| 2002 | ISO9001 certified |
| 2003 | Private bond issued, Local corporations established in the U.S. and China |
| 2006 | ISO14001 certified |
| 2008 | ISO/TS16949 certified |
| 2009 | Expanded the head office factory |
| 2018 | IATF16949 certified |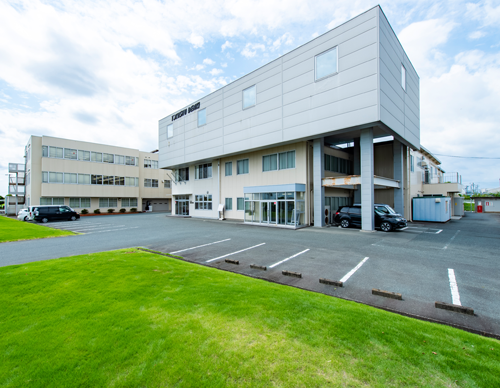 1600-10 Sagisakanaka Iwata-City, Shizuoka Pref. Japan
Zip Code:438-0004
PHONE:+81-538-38-2211 (Main)
FAX:+81-538-38-2711